Hippocrates (c. 460-370 BC)
The Father of Medicine


"The physician treats, but nature heals".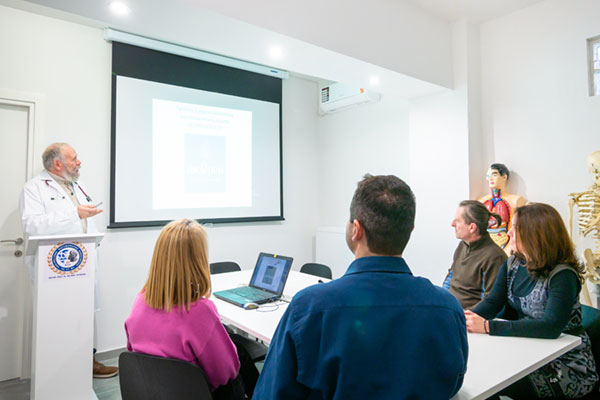 Advanced Diploma of Naturopathy
Naturopathic medicine is based on the theory that the body has the natural ability to heal itself. A naturopath will gather a holistic view by assessing the person's individual needs and identify the root cause of their illness or problem. Conventional medicine is concerned with treating or suppressing the symptoms of the disease which contrasts with Naturopathy. Naturopaths use a range of treatment modalities, methods and/or tools to treat the underlying cause of illness. This may include herbal medicine, nutrition, hydrotherapy, homeopathy, musculoskeletal therapies.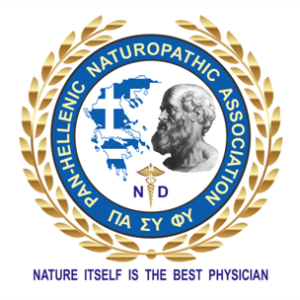 Πανελλήνιος Σύλλογος Φυσιοπαθητικών (ΠΑΣΥΦΥ)
Με το δίπλωμα γράφεσαι ως μέλος στον Πανελλήνιος Σύλλογος Φυσιοπαθητικών (ΠΑΣΥΦΥ), που είναι μέλος του World Naturopathic Federation (WNF) και αναγνωρίζεσαι σε όλο τον κόσμο.
Anatomy  

Physiology  

Pathology  

Medical "tools" 

Pharmacology 

Alternative medicine 

Chinese diagnosis  

Iridology 

Naturopathic principals and philosophy  

Botanic medicine 

Homoeopathy 

Colon hydrotherapy 

Leech therapy 

Ortho-body manipulation  

Naturopathic therapies 

Detoxification 

Orthomolecular nutrition 

Proteins, Carbohydrates, fats, dietary supplements

Nutritional medicine  

Toxicology, micronutrients 

Food as medicine (food as medicine)

Toxic food

Fibers

Lacto-Ovo diet

Vegetarian Diet

Vegan Diet 

Macrobiotic Diet 

Raw Diet 

Άτκινς Diet

Weight loss

Blood type diet 

Chemical environmental poisons 

Food Additives 

Energetic Medicine  

Hippocrates 4 Humors 

Laws of Cure 

Different tests 

Biochemical analysis 

Face, nail, tongue, hair diagnosis 

Practice

TCM 

Psychology 

Iridology 

Βach Remedies 

Tissue Salts 

Colon irrigation 

Infrared sauna 

Healing baths 

And many more 
First aid 

Naturopathic deontology  

Follow up 

Nutritional Assessments 

Clinic Management 

Setting up a business 

Public relations 

Signs & symptoms 

Biochemical analysis 

Psychological support
Use of medical equipment = Stethoscope, blood pressure, otoscope and so on.
Gather past and medical history = Signs and Symptoms.
Biochemical Tests = Blood Tests
Iridology
Bioresonance
Colon Hydrotherapy
Herbal Infusions of Large Intestine
Ozone Infusions of Large Intestine
Mild Thermogenic Stimulation (using infrared sauna)
Chromotherapy
Therapeutic Salt Baths
Oxygen Booth Therapy
Float Room Therapy
Nutrition
Vitamins and Supplementation
Herbal Medicine
Homeopathy
Chiropractic Care
Exercise
Psychological Support
Asclepeo is at the forefront in Natural Health in Greece, with a national footprint university clinic and well-trained educator, professors and clinical supervisors.
We believe in the system of flexible timeline studying and learning. Study and complete your course at your own pace.
Start when you are ready
Enrol, provide your deposit and complete the course when you have completed all modules.
Study at your own pace
There is no stress, you are able to study at your own pace and complete the modules when you feel you have the time to do so.
Delivery of studies
The theory is submitted online, either by our platform or by sending you the content modules to your email. There are also available seminars during the weekends in Thessaloniki, at the Asclepeo Academy where you will learn from professionals in the industry and hands-on practical presentation in the clinic rooms.
Duration of study
Depending on your progress, you will be able to past paced your education, depending on your own will and pace. You are able to fast-track your completion of studies. All depends on how fast you learn and time you are willing to put in.
Language of Studies
All studies can be done in both Greek and the English language.
In person and face to face learning
In person face to face learning available
With the Advanced Diplomas you are able to sign up and become a member of the Pan-Hellenic Naturopathic Association, that is recognised and a professional member of the World Naturopathic Federation which is recognised globally.
*Please note that you will not be required to pay for any books, because we provide the content digitally, either using our platform or via email depending on availability.
Tertiary Educational Programs
Recognised by the Pan-Hellenic Naturopathic Association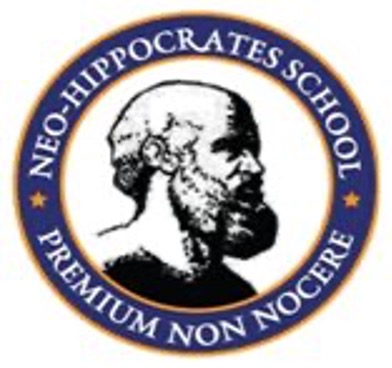 Neo Hippocrates
Asclepeo Academy is a recognised centre of Naturopathic Therapeutic Education by the Neo-Hippocratic School of Cyprus which is in full cooperation for the following professional programs: Naturopathy, Homeopathy and Acupuncture.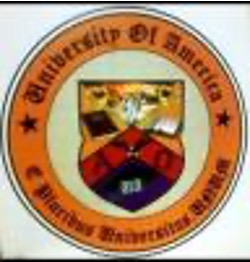 University of America
UOA is a Registered, Licensed, Accredited and Chartered University with decades history of unflinching dedication to affordable quality higher education for all. The University of America is registered and licensed to operate by the Government of Curacao (License no: OFS 0649/2019), gazetted in the official Curacao Commercial Register with no:150998 and approved to award all academic degrees and titles by the Royal Charter granted to it by the Prime Minister and Ministry of Education, Science, Culture & Sports, Curacao with Charter Zaaknr. 2019/38885.